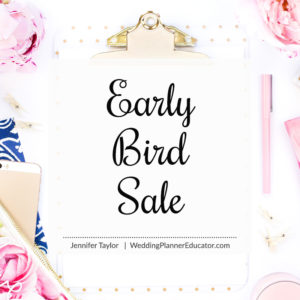 Like what I am sharing with you? If so, then there is a 10 module online course that will guide you through starting your wedding planning company! And currently is Early Birdy Pricing! Check out what you receive
⠀
Startup Stephanie! Get timelines, checklists, vendor questions, all of the documents that I use and more!
⠀
Build a strong foundation for your business and take charge of your future!⠀
⠀
I am here to hold your hand and guide you through the entire process.
Early bird pricing of $397 until the end of September